While most mouse researchers focus on male animals, Briana McRae studies female mice: specifically, how parenthood changes their brains. To research this, McRae explores the reactions of mice to the vocalizations of young pups and analyzes the adults' neural responses using a variety of techniques. This graduate student in the Marlin and Kahn labs is especially interested in how the brain chemical oxytocin plays a role in caregiving, as well as its link to conditions such as postpartum depression. On weekends, she helps to organize the Saturday Science public engagement program for children and their parents. Photos by Thomas Barlow.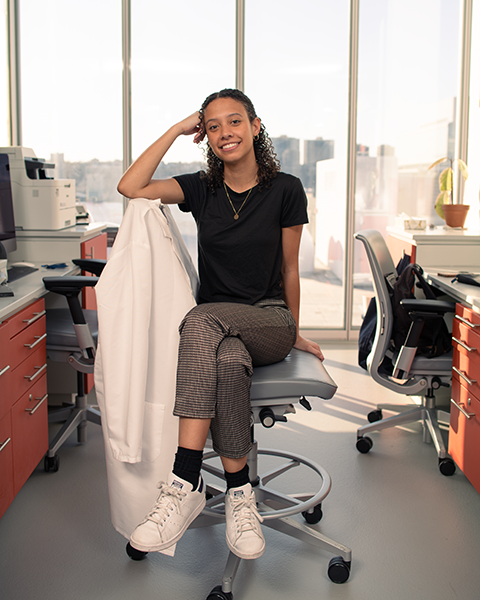 McRae in the lab
This ultrasonic microphone records the vocalizations of young mice, played to female mice in order to gauge the animals' reactions.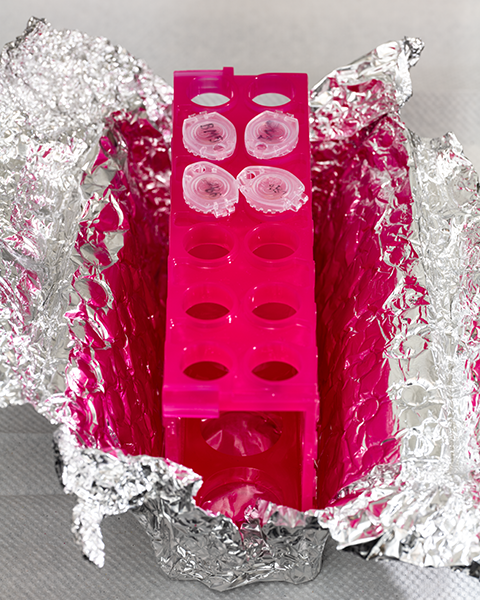 Aluminum foil shields these tubes containing brain samples from light.
A technique called iDISCO turns mouse brains transparent, a process termed "clearing."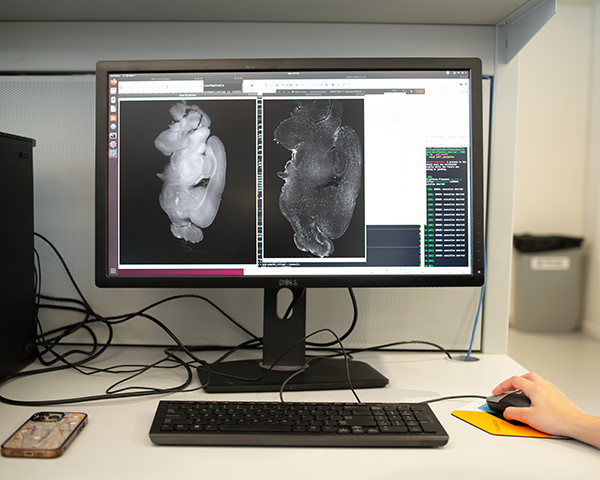 Neurons in a transparent brain are visible in these images from a light-sheet microscope.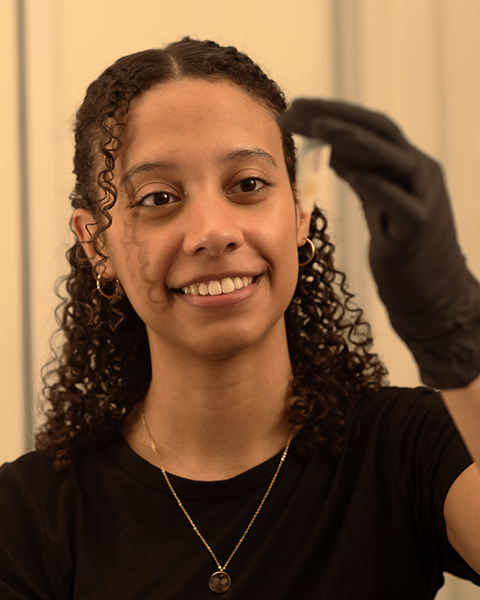 McRae pipettes in the lab.